"Who's looking after my offspring?" The obvious question of parents looking for a suitable nursery school for their children. So here we are ­and looking forward to getting to know you and your child.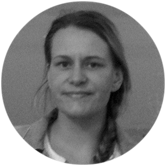 Alexandra Hecker, graduate teacher in early childhood and family studies
When working with small children it is always a pleasure for me to see, how at home the children feel after the familiarization period in the Kindergarten where everyday we discover together many new and exciting things.
The children's need which I observe as an educator have great influence on our daily planning. Often you will find me playing arround with colors, natural material or everyday objects. In recent years I have worked in Germany in a bilingual education daycare centre as an kindergarten teacher and found my vocationin this field.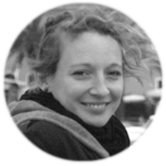 Daniela Grohbauer, qualified nursery school teacher

It's great being able to help children during their development, to go along with them and to see, how they grow up every day. Working with children is never the same, every boy and girl is special and needs individual attention. Each relationship and each adaptation is different and demands empathy, time and trust.
Music is one of my hobbies and this plays a significant role in the daily life of the Kindergarten. I have had many years of experience, working in daycare centres in Germany, at the German school in Milan, Italy and in a child project in Guatemala, which was one of the highlights in my career. Parallel to working in 1-2-3 Kinder in Gracia I am studying Education science.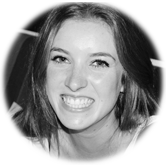 Filippa Herrmann, qualified nursery school teacher

The fascinating part of child education is the possibility of observing the process of learning and the development of the little ones. I love seeing and experiencing the different stages of growth in each of the children.
Receiving sympathy and response from the children by helping and supporting them in every situation – especially when they need consolation- really fills me with energy. After my training as a nursery school teacher in Lanzarote I worked in different daycare centres in Germany and Spain. In my free time I concentrate on my correspondence course "Maestra de educación infantil".
Nuria Luterbacher, manager
I am managing Eins Zwei Drei since September 2018. Before that I was already involved as a mum – my son was very happy in Eins Zwei Drei, and teaching parent-children music classes.
I am a speech language therapist, music therapist and trained as a classical singer.
My goal is to make sure that Eins Zwei Drei runs smoothly: as main contact for the parents I am responsible for the organization so that our teachers can concentrate on the most important aspects: your children.
I also offer the activities  "Kinderstunde" and "Familienmusik".
Do you want to meet our team in person? Let us know by email info@eins-zwei-drei.es or phone 611 494 300 and visit us.